Costa Blanca Travel Guide Resources
About Travel Guide Costa Blanca
Welcome to your Costa Blanca Travel Guide.
This is your one-stop resource for information and tips on how to get the very best from your next holiday to Costa Blanca.

The site is packed full of essential guides on the best places to visit in Costa Blanca and what to do when you are on holiday.

We hope you enjoy exploring Travel Guide Costa Blanca and discovering all that Costa Blanca has to offer on your next adventure.

Activities and Attractions in Costa Blanca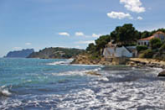 Holidaying in Benidorm
Benidorm is a popular holiday destination often referred to as a cross between Blackpool and Las Vegas. It's a coastal town, so it boasts lots of the clean beeches all holidaymakers wish for. Benidorm's beach-maintenance is taken very seriously, the sand spotlessly clean. One thing to remember is that dogs are forbidden from the sands. Great Activities Activities... [Read more of this Costa Blanca article]
---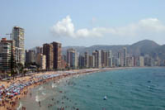 A Guide To Spanish Motorway Tolls
Motorways in Spain are among the best in Europe. Roads are generally well maintained and have excellent signage to guide you on your travels, especially if you are visiting from abroad and hire a car on arrival in Spain to explore the country. Spanish motorways are also among the most costly in Europe to use because of expensive tolls on certain routes. Travelling... [Read more of this Costa Blanca article]
---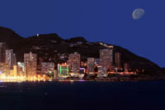 Discover The Costa Blanca's Best Beaches
Every year holiday makers flock to Spain for several reasons, the fabulous weather, the great food, and not least the wonderful beaches. The Costa Blanca region of the country has some fantastic beaches with things to do for people of all ages. One of the busiest beaches at the height of summer is Playa de la Levante in Benidorm. This beach has been... [Read more of this Costa Blanca article]
---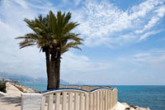 Top 5 Beaches In Spain
Spain continues to be a very popular holiday destination for many, partly due to its fantastic Mediterranean climate. With beautiful and pristine coastlines, a major attraction for many people is the tide-less beaches. And if you're planning a holiday in Spain, then there are five top places to go if you want to enjoy the decadence of Spanish beaches... [Read more of this Costa Blanca article]
---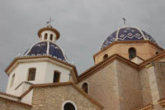 What to do in Benidorm
Benidorm is the top destination for Costa Blanca holidays. There are numerous attractions to see in Benidorm and tourists on a holiday lasting a week or two will undoubtedly not fit them all in. With such a variety of things to see, it is easy to see why so many people decide to go back to the area year after year. In addition, many of these attractions... [Read more of this Costa Blanca article]
---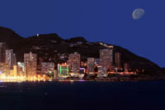 Join The Tomato Flinging Mayhem At La Tomatina In Spain
During August every year the small town of Bunol on the Costa Blanca is guaranteed to provide a once in a lifetime experience for anybody taking a holiday in Spain – La Tomatina. Over 30,000 people converge on the normally peaceful town to join 9,000 locals in hurling lorry loads of tomatoes at one another for an event that has been going on for... [Read more of this Costa Blanca article]
---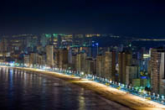 Costa Blanca Golf Courses – 5 of the best
The Costa Blanca is well known as one of Spain's most sought after Mediterranean destinations. It boasts pristine beaches as well as immaculate golf courses. The Costa Blanca features beautiful weather year round and offers numerous historical towns and villages. These are all wonderful to explore while sampling the local cuisine and fine wines... [Read more of this Costa Blanca article]
---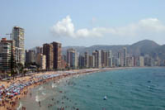 Tourist Attractions in Costa Blanca
When taking a holiday away, it can take quite a bit of stimulation to make it worth the travel. The tourist attractions in Costa Blanca make it possible for you to spend your trip in the most relaxing or enjoyable way you wish. Locations like theme parks and zoos, and activities like karting and hot air ballooning fit the bill for some diverse entertainment... [Read more of this Costa Blanca article]
---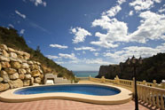 Costa Blanca Restaurants
During your next holiday, you should make it a priority to find ways to spend your time that are unique to your destination. Tour a cathedral built of medieval architecture, or maybe visit an art museum with paintings done by local artists. Another way to get a flavor for the culture of a country, region, or town is by sampling some of its cuisine.... [Read more of this Costa Blanca article]
---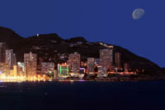 Special Events and Festivals in Costa Blanca
The region of Alicante celebrates several outstanding cultural festivals each year, unique to the region and special in the hearts of the people of Spain. These special events and festivals in Costa Blanca mark important dates in Spanish history and in the history of its primary religion, Catholicism. The main events are the festival of the Moors... [Read more of this Costa Blanca article]
---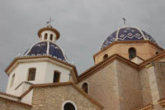 What to Do in Costa Blanca
Some people look to their holiday as a chance to unwind from the daily grind and relax on some exotic beach. There are many places worldwide that brag of pristine beaches and beautiful blue ocean. Most of the greatest destinations, however, have more to offer than a pretty place to lay down your beach towel. The Costa Blanca, for example, is rich with... [Read more of this Costa Blanca article]
---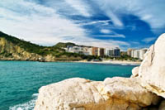 What to See in Costa Blanca
Selecting a memorable holiday destination is a lot more difficult than it would seem. There are so many well-known tourist hot spots around the world –each with its own unique flavor – that the list might seem altogether overwhelming. Because you're likely to make a substantial financial investment in your trip, and because opportunities to... [Read more of this Costa Blanca article]
---
Read More From The Costa Blanca Travel Blog